Hello, it's a little more love from Evernew in your last few weeks before the wedding!
Congratulations again on all your hard work. We know lots of love, sweat and tears has gone into your planning and you're on the last downhill slope
We wanted to share our best practices and on-the-day saviours with you to make sure you're as relaxed and comfortable as possible on the day! Your photographer may have mentioned some of these in the meeting and some may be new to you, regardless we wanted to share!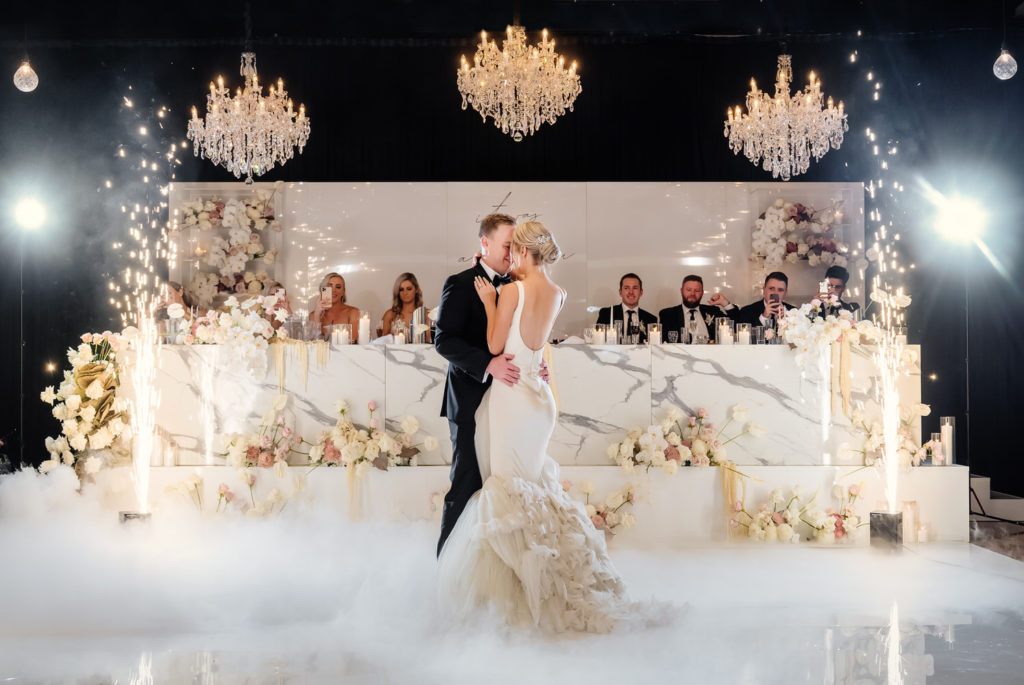 Three weeks before
You should be in the final stages of breaking in your shoes. Make a call now, if they are still uncomfortable choose another pair or go a little lower. Trust us, it's so much more important that you're comfortable on your wedding day than anything else!
Get your groom to try on his whole suit (and groomsmen if possible!). Adding belt holes now, and ensuring the shirt still fit's is much easier 3 weeks out than it is on your wedding day!
Pick up some clear umbrellas from Daiso if you are concerned about weather, you can find these for around $3 each and they photograph beautifully.
Choose some lovely knickers for yourself if you would like to do a boudoir shoot in the morning. Make sure that you love them and they make you feel incredible, no one else's opinion matters here (bridesmaids included). if you're nervous in a finer knicker, go with a brazilian brief because you will glow when you're comfortable.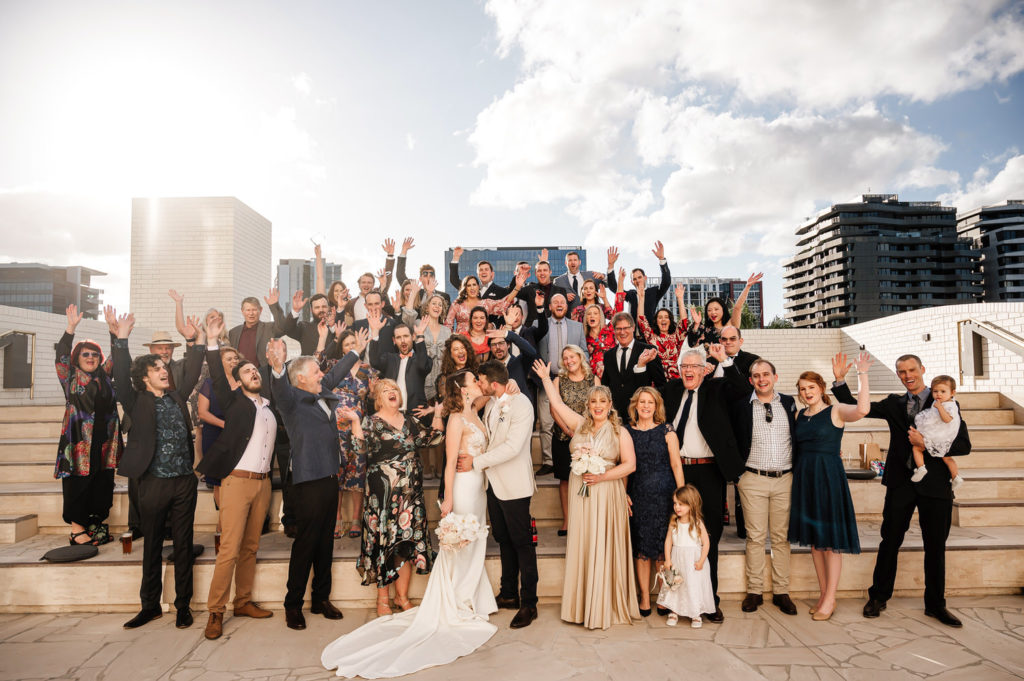 The week before
Eat well, sleep in, drink plenty of water… The aim of the game here is for you to enjoy yourself! You have a wonderful party coming up to celebrate the fact you get to marry your glorious finance!
Manicures are essential, you would be surprised how much your hands are photographed on your wedding day!
This might come as a shock to you, but we are not wild fans of a fake tan. They're a little hit and miss in our experience and if you have a very pale groom, it makes it difficult to have you both looking good in your photos. We think you look incredible already, but if you feel you would like to get a fake tan please get a medium shade, not the darkest.
If you are applying your own tan, please use gloves and don't get it on your hands. On your wedding day we take lots of photos of your hands, with rings, with your bouquet, at the ring exchange and it's impossible to edit out the stain left behind or the darkness in your knuckles.
Stop checking the weather forecast. It doesn't matter if it rains hails or shines, you're going to have an amazing day.
Put together a snack box for you and the groom to stash in the limo. A refuel on the way to the location shoot will give you an opportunity to rehydrate, restore your blood sugar levels, and re-energise you (remembering if you have a 3pm ceremony, ladies it's likely you may miss or have a very little lunch). We recommend nuts, fruit and/or any ridiculous snack that you love. For most couples there is a significant energy drop after the adrenaline and excitement of the ceremony, snacks smooth this over.
Preparation – Morning timeline
We want your morning to be fun, relaxed and to ease you into the celebrations throughout the day. Here are a few little tips that will help ensure that's the case!
Your photographer will have let you know their arrival time, and you would have discussed when you need to be finished hair and makeup. Double check that this is ok with your HMU as if they're running late it's difficult for us to do much beyond taking photos of your details.
It's very helpful if you have your details in one spot for your photographer. We love to capture the elements you have pulled together for your wedding, so include your paper goods (invites, save the dates etc), rings, jewellry, shoes, perfume and anything else that's significant to you. These don't need to be set up at all, they just need to be together so that we don't miss anything, as it's likely we will rearrange them anyway!
On the morning, you do need to run on time. Once the timeline goes out the window we can't promise anything. Delays with HMU will shift the morning from leisurely and relaxed to rushed very quickly.
More morning hacks
Regardless of where you are getting ready, take a little time to prepare the room you would like us to take photos in. We would love to shoot you in the room with the most natural light, as it's much harder to get high quality photos if the room is very dark.
Try if you can to have your makeup artist set up in this room, by a window with natural light. We will take some photos of you in the last few minutes of hair and makeup and you will look beautiful here. Also it ensures that your foundations are a match in natural light which is very important!
Clear the room of any large items that aren't furniture (think surfboards, vacuums and ironing boards) so that we have plenty of space to move around and capture your dress.
If there is art on the walls you don't like, please take it down (and yes, you can do this if you are in a hotel room!). If you don't, it will be in your photos.
Do you adore your ring box? If not that's ok, please do find one you love because it will feature in your photographs on the morning. If you are looking for options, we love these from Amonie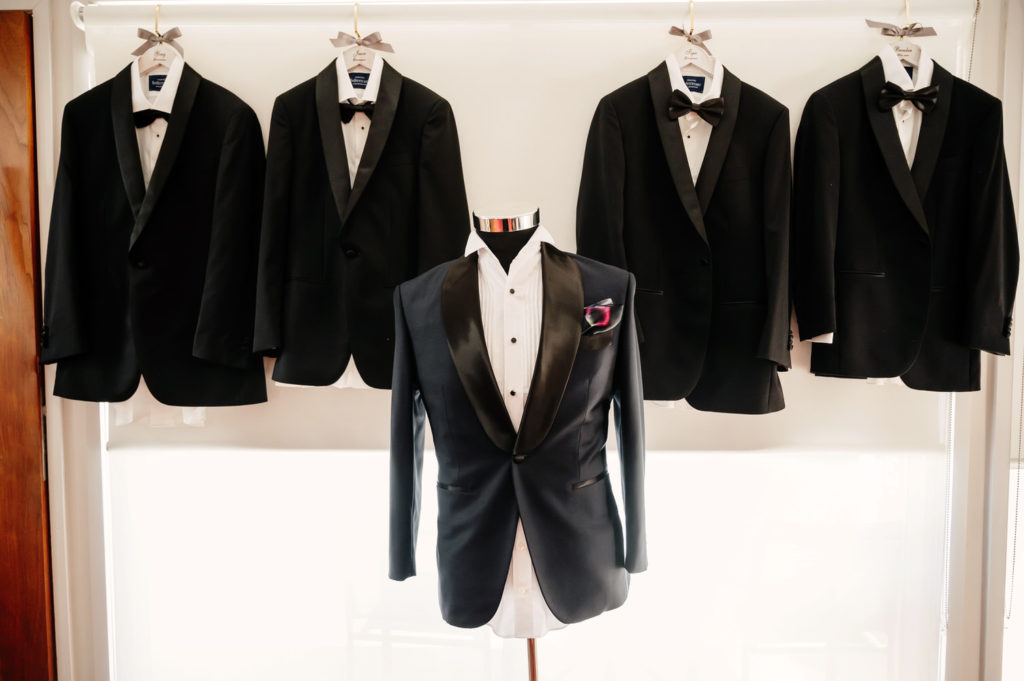 Grooms
Gentlemen, take the time to try your whole outfit the week before the wedding. Often we arrive on the morning and the grooms shirt is being pulled out for the first time with mixed results. We assure you, your suit looks much better when the top button of your shirt of your does up. The same thing goes with belts.
You will also look your best with a fresh haircut and clean shaven.
We encourage you to wear dress socks, bare ankles are very cool with chinos, however they look bizarre with a suit.
Hair and makeup
Hair with volume looks the best so we encourage you to ask your hairstylist for extensions if you need a little extra, as we can't photoshop hair in after the day. This applies even if you're having your hair up unless you're going with a very slicked back look.
Please don't choose a style where your hair covers your face, as it means you can only be photographed on one side. All day you will be told to brush your hair back, so hair styled away from the face is always best.
Classic makeup looks fantastic and always choose false lashes. Try to avoid fashionable lipstick colours as it dates your wedding (we all remember brown lip liner in the nineties, it was very cool at the time)
Don't worry about crying, makeup artists apply your makeup for your wedding day knowing you will cry, let it happen, you won't be a panda during your ceremony. If you remember, try not to wipe the tears away, as you're covering your face when you do. The tears of joy are beautiful, let them happen.
If you're planning on a bold lip you will need touch ups during the day. Ask your makeup artist to provide you with a kit for you to touch up with if they're not there all day. Also note, your makeup will transfer onto the groom. Bring makeup remover wipes for him in your kit.
After your ceremony, everyone's excited and hundreds of people are lining up to give you celebratory hugs and kisses. You will need to touch up your foundation after this so make sure you have a compact on hand.
If you're getting a spray tan and choose the darkest shade tan available, you will look orange to the camera. If your groom is pale or a little rosy, it's impossible to make you both look great. We don't like choosing between your groom looking like a vampire and you will looking like a pumpkin, so please avoid that darkest shade.
The dress/shoes and accessories.
Again, if you haven't already, please pick up a spare pair of earrings! Earrings can be incredibly rude and unforgiving on your wedding day and, surprisingly, they fall apart more often than you would expect. Backups are handy.
Hang out in your heels. All the time. Doing dishes? In your shoes. Making dinner? In your shoes. Vacuuming… you get the idea. We cannot express enough how important it is for you to be very comfortable walking/standing/doing things in your shoes. If you're two weeks out and they're still not completely broken in and very comfortable, please make the call and get a more appropriate pair. An extra 3cms of heels is not worth any discomfort on your wedding day, trust us.
If you haven't yet, try on all your fully realised look. This means slip into your dress (and do it up) with all your accessories. Do a little wander, make sure you're comfortable and everything feels right, nothing is itching/poking, and you like everything together. It helps as well for you to know how to get your dress on without your dressmaker.
Check out the forecast for the day, but only once. If it's going to be cool, make sure you're prepared! Toowoomba and Maleny ladies we are looking at you, shivering and blue is not a good bridal look.
The ceremony
Take your time walking down the aisle, you don't need to rush. Often we see brides chasing their bridesmaids down the aisle. Take your time, there is no rush whatsoever.
Ask your bridesmaids/flower girls to space themselves out (the second starting when the first is ½ way down the aisle works well). This means we can get good shots of everyone, if they're too close together they will block each other out.
Feel all the feels and don't be afraid of the tears. Your makeup artist has prepared for this so don't worry about your makeup running, it will stay put. The photos are much better when you don't turn away from the camera to wipe away your tears.
Remind your celebrant you would prefer to have an unplugged ceremony if possible, that way we don't have to dodge too many iphones/ipads. If you're investing in your photography, you don't want screens in your images.
Again, during the ceremony, we don't need you to look at us at all. We will be capturing everything in a documentary style so you're welcome to politely ignore us throughout.
.
Exits
To get that shot with the confetti in the air, look up and smile! If you drop your head down we lose your smile and may miss the shot.
Organise your confetti if you haven't already. Soft is best, ideally paper or petals. We love Bioconfetti but any biodegradable rice paper based confetti is amazing.
Avoid rice, as having someone throw rice at your face, actually sucks. Like a million stinging bees…
Again, we mentioned it in our first guide. Glitter is banned.
Group/family photos
Finalise your family photo list and send it in if you haven't already.. Your family photo list makes this process quick and painless, rather than long and chaotic.
Find someone sassy to rally the troops, and let them know they're going to be needed on the day. They should know most people on your list and be able to get the into action quickly, making things much easier and less stressful for you.
Location shoot
Running on-time with your family photos means we have time to make you feel really amazing when we get to the location, so make sure you get that list in!
Organise your champagne and snack-box planned for the car. Nuts, fruit, chocolate, throw whatever you want in there that will make you feel good. After the ceremony there is a big drop in adrenaline so this is a good time to refresh and rehydrate and get your blood sugar levels back up after all the excitement.
Remember glasses and napkins if you feel you'll need them. We're not opposed to a cheeky swig from the bottle, but glasses are definitely easier.
Once we're finished taking photos with your bridal party, we will send them back to your reception. We find that if they stay around they get a little silly (flashback to kissing your girlfriend/boyfriend in highschool with your friends watching) and they are ready to start the celebrations anyway.
Your location shoot should be just for you both. These photos are designed for you, and not your families so be wild together. Take this time to be intimate and vulnerable. Play, laugh, whisper your favourite vegetables in each others ears, you can do nothing wrong if you're having fun. If you're nervous or uncomfortable say so and we will do what we can to help.
Reception
We recommend a pair of 'just in case' flats for you to have for the reception. You may not need them but it's nice to know they're there after 10pm
Check in with your DJ and remind them that you would like them to turn off their laser lights during the first dance.
For your first dance, enjoy yourselves! Whether or not you're having a choreographed dance, it doesn't matter, just so long as you have fun. No one will know if you missed a step however they will notice if you're stressed on the dance floor.
Final words
Your wedding day is going to be incredible, no matter what happens. We've seen days where it all goes wrong (hail, someone smashes the seating display or you end up covered in glitter) and our couples still have an amazing time.
If you're always focused on the fact that you're marrying the love of your life you cannot have a bad day. Our most beautiful weddings aren't necessarily the most attractive couples, they are the couples who are so excited to get married that they can't help but glow.
No one will remember your place settings, and people may even forget the colours in your bouquet. The details are lovely but don't really matter, you experiencing and enjoying your day to its fullest does.